Next Door Male Review
Ranking
Price
$ 2.95
$ 29.95
Information
June 07, 2011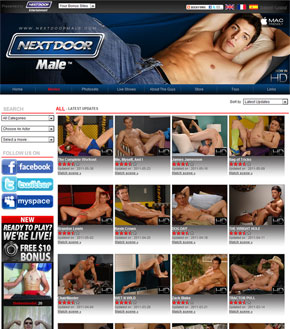 The Review
Next Door Male is a solo guy gay porn site where you'll watch some of the hottest guys around jerking their cocks. The guys are generally pretty good looking, but most are downright mouth watering. They have athletic to well-muscled bodies and range in age from 18 to their mid- to late-twenties. And many of these guys are straight or gay for pay, but many are gay or bisexual.

Next Door Male is the proving ground for Next Door Studios, which operates over 18 different gay porn sites. Most of the guys who find their way to Next Door Studios start off with a solo jerk-off video on Next Door Male, and if they do well and drive the members crazy, then these guys will often start making their way onto some of the other sites where they get into more hadrcore guy-on-guy action.

The videos vary in their set-up. One of the ones I watch had a hot, well-built stud duking it out with a punching bag, after he gets hot and sweaty, he strips naked and jerks off and spews his load in the boxing ring. Another guy watches porn on his laptop before jacking off. And a third guy makes love to a big dildo. There are also quite a few outdoor sessions with guys masturbating by the pool of lying back in the sun. So there's quite a variety of situations on Next Door Male.

The videos in the member's area are offered in streaming Flash and the come in three different sizes to suit your Internet connection. The largest videos are in HD and display at 960 x 550 and the smallest display at 480 x 270. If you prefer to download videos you'll have the option of downloading MP4s and WMVs in two different sizes, the largest movie plays at 1020 x 560 pixels.

Next Door Male has been operating since 2004 so there are over 370 videos in the member's area. The older videos are not available in HD because sites weren't filming in HD back then. So you'll only get two different sizes of WMVs and two sizes of streaming Flash videos. But over 100 of the latest videos are given the full treatment in both regular and high definition.

Each episode also comes with a gallery of photos. The older episodes offer smaller pictures (about 600 pixels on the long side) while the newer episodes give you nice, big photos over 1,000 pixels on the long side. Unfortunately there are no downloadable zip files, although you can right-click and save the photos. There is a slide-show feature, but it's not handsfree.

When you join Next Door Male you also get access to 18 other gay porn sites including Next Door Buddies, where the guys are having sex with other guys, and Next Door Twink, which features younger guys. And you'll also get access to a bunch of other gay porn sites including a number of solo model sites like Cody Cummings, Austin Wilde, Rod Daily, and Sam O'Toole.

One of the draw backs with Next Door Male is that they have a pre-checked cross-sell on their join page. So if you're not careful when you sign up, you'll end up joining another site called Gay Porn Access for a 3-day trial at $2.95 and that will rebill at $29.95 on the fourth day. Simply uncheck the cross-sell on the join page and you'll be fine. Frankly, with 19 sites included in your Next Door Male membership, you hardly need another site.

The videos on Next Door Male are DRM free, so you'll be able to download a huge volume of videos to stock up your private collection.

If you like watching guys jerking their cocks and shooting their loads, Next Door Male offers a hot line-up of sexy and good-looking guys. If you like your guys well-built and a little on the muscled side, Next Door Male has a good offering. And if you like watching guys doing more than just jerking off, then you'll be able to check out the 18 bonus sites, which offer plenty of gay sex. And while some of the Next Door Male guys just jerk off and leave, many more of these guys move on to appear on these bonus sites, so you'll be able to watch many your favourites in more hot, hardcore action. And a few of these guys, like Rod Daily, Sam O'Toole, and Cody Cummings, got their start on Next Door Male, but now have their own sites packed with videos.

With over 18 sites on offer, and many of these sites update weekly, you simply can't do better than Next Door Males.


Picture Samples
The below picture samples give you an idea about the style of the content and the looks of the models. The below pictures have been resized to fit into this page. Actual pictures are bigger. Click the thumbnails to see the larger versions. Larger versions will open in a new browser.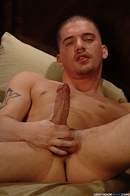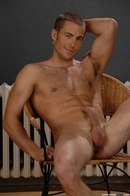 Videos
371+ videos
No
Yes
WMV, MP4
1020 x 560, 900 x 550, 720 x 400, 480 x 270
Pictures
371+ photo sets
20 photos
No
Yes
Various sizes
Prices
$ 2.95 (recurring)
$ 29.95 (recurring)
$ 68.95 (non recurring)
Payment options: Credit Card, Online Check
Discreetly billed by CHP-pabill.com
Additional Information
Share this review